Workshops & Classes:
Interested in teaching a class at Arts on Main or have an idea you'd like to pass along?
Please email artsonmain@att.net.
---
Plein Air (outdoor) painting workshop with Scott Boyle:
Scott Boyle will be teaching a plein air (outdoor) painting workshop October 11-13, 2016 in Gaston County at the (Senior Center) Dallas, NC. This will be a small group of 8-12 students which allows Scott to personally help each artist regardless of their skill level (beginner, intermediate, or advanced). You may need help finding a scene to paint, setting up equipment, drawing, composing, mixing colors, creating softer edges, finding color harmony, or painting faster outside. Whatever your artistic goals, Scott will help each student with their individual needs.
More information can be found at,
www.scottboyleart.com/workshops
---
---
Oil Painting 101 with Cam Tracy:ARTS ON MAIN

Tuesday, September 6th

6:30pm-8:30pm

Monday, September 12th

6:30pm-8:30pm

Supply List
---
Figure Drawing Open Studio (FDOS):
Weekly (Mondays)
11:00 am - 1:00pm
Either session $15, both same day $25
The model begins with warm up poses followed by 20 minute poses with breaks between poses. Use anything that makes a mark; pencils, charcoal, conte, pastels, ink, etc. I sometimes brush on water or watercolor.
Please bring your own supplies & equipment.

Long Pose Figure (LPF):
Mondays with reservation
1:30pm - 3:30pm
Either session $15, both same day $25
Two hour pose with break. If you finish one view you can move to another view. Long Pose Figure offers you an opportunity to draw or paint.
Please bring your own supplies & equipment.
Come and gain from the many benefits of drawing the figure. Gain hand-eye coordination, learn to see and work out problem areas in your technique and improve your art abilities.
To register, please contact Nancy Kennedy.
---
Motif Crochet Classes
Dottie Scher will be holding classes at Arts on Main.

Participants must already know how to make a chain and basic single crochet and double crochet stitches.

Please contact dschersws@yahoo.com for more information.
---
---
Interested in Teaching a Class?
Gaston County Art Guild members are able to teach a class using either the small or large classroom space at Arts on Main. The Guild retains a fee of 15% of the total cost of your class. We encourage instructors to schedule their classes during regular business hours to facilitate access to Arts on Main. Contact artsonmain@att.net.
Powered by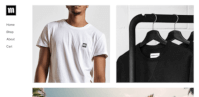 Create your own unique website with customizable templates.