The Gaston County Art Guild was organized in 1965 to enable those interested in the arts to assemble and participate in the community activities for the advancement of visual art. This non-profit organization is supported by members' dues and is a funded affiliate of the Gaston Arts Council.

The Guild is an art organization that provides a wide variety of events and support services for all artists. Whatever your interest, ability or medium, the Guild has something to offer you. Wondering why you should become a member?

*Members receive a monthly newsletter with announcements, classes, workshops, news and upcoming events, many of which offer discounted fees to members.

*Benefit from reduced entry fees for Guild shows.

*Attend informative and interesting monthly meetings, with programs conducted by artists and other professionals who share information on creating, presenting and marketing art .

*Contribute to the community through outreach and volunteer activities.

*Network with other artists for learning, technical expertise, sharing of information, and
motivation. Membership costs just $25 annually. To become a member CLICK HERE.

President:

Cam Tracy

Vice President 1:

Dottie Scher

Vice President 2:

Jason Reynolds

Treasurer:

Stephanie McLaughlin

Secretary:

Hazel Pearce

COmmitees & Chairs

COMMITTEES AND CHAIRS:Gift Shop Coordinator:

Jane Newsom

Show Coordinator:

​Debra Clancy

Photography Curator:Davis GoodmanMemberships

Jason Reynolds &

Wanda Campbell

Website & Gallery CuratorJason Reynolds
Program Coordinator
Brenda Beard Bostian
Communications Coordinator


Linda Pellerin



---
Monthly Meetings
Gaston County Art Guild
Gaston County Art Guild monthly meetings are held the second Tuesday of every month, except for June, July and August.
Meetings are held at the Gaston County Police Department, 420 West Franklin Boulevard, unless notified otherwise.
Hope to see you all there!
If you have an item you would like to add to our monthly meeting agenda, please contact
artsonmain@att.net.
Visit us on Facebook and like our page!!!!
Powered by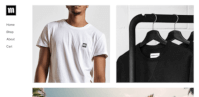 Create your own unique website with customizable templates.