A Natural View
Juried Art Exhibit
Presented by:
The Gaston County Art Guild / Arts on Main
April 5th – May 11th, 2017
Judge
Susan Carlisle Bell has served Gardner-Webb University as Professor of Art since 1985. Since that time, she has taught an estimated 3,000 students in art survey classes opening up the world of art appreciation to them. She has been awarded teacher of the year in Fine Arts for three different years. Her lectures in art are informed by personal museum studies in over ten different countries and over sixty American art museums.

Ms. Bell is a specialist in watercolor and continues to hone her skills in summer watercolor workshops held around the world. She has used her skill in the medium to illustrate over five publications. She has exhibited in over one hundred group and solo exhibitions winning numerous awards for paintings of landscape and portraits. Her work in watercolor and pastels is included in many church, university, and corporate collections.
Judge's Comments:
This exhibit beautifully proclaims that neither painting, drawing nor photography, neither black nor white or color, large or small scale can claim to be king of the visual arts. As a juror, I am "drawn" to works of strong composition and use of design principles and an understanding of the medium itself.... I then ask myself: What works have a story to tell, a mystery to resolve or an especially unique voice that calls me back again and again? You the viewer have the privilege and responsibility to listen to the works and perhaps hear a different voice.
Best of Show
1st Place
2nd Place
3rd Place
Honorable Mention
Honorable Mention
Honorable Mention
Merit Award
Merit Award
Merit Award
The judge would like to recognize these 3 pieces for Commendation outside of the ribbon count she was given.
| | | |
| --- | --- | --- |
| C.M. Kakassay for Summer Breeze | Pat Pieterson for Great Escape | Ellen Devenney for Beautiful Mess |
Powered by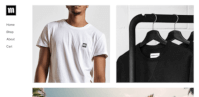 Create your own unique website with customizable templates.